Appeal for the NCEMG Endowment
Find this page at:
go.ncsu.edu/readext?620620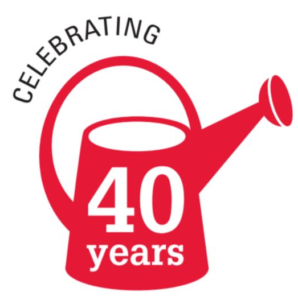 The time, knowledge and expertise each Master Gardener℠ volunteer brings to the Extension Master Gardener℠ program are priceless. Philanthropic support from friends of the Extension Master Gardener (EMG) program, individual volunteers, county EMG groups and EMG associations can help us all do more.
Help Grow Our Future!
2019 marked the 40 year anniversary of the Extension Master Gardener program in North Carolina. To ensure the EMG program continues to grow and thrive for the next 40 years, the Friends of NC Extension Master Gardener Volunteers have launched an Appeal in support of the NC Extension Master Gardener Endowment.
Growing the NCEMG Endowment would make possible exciting new opportunities for Master Gardener volunteers across North Carolina – such as educational curriculum and materials, continuing education classes, and much more, enhancing our ability to educate North Carolinians on best practices of gardening, consumer horticulture and environmental stewardship.
Every contribution makes a difference. Please consider making an individual, tax-deductible donation today OR send in a donation from your county group and association.
With an estimated market value of $68,000 as of December 31, 2019, the NC EMG Endowment earns around $1800 in interest each year. One way these funds support EMG volunteer work in counties across NC is by funding monetary awards for the Search for Excellence program. Learn more about the NC EMG Endowment and other ways you can support the work of Extension Master Gardener volunteers across NC.

Fundraising efforts for the North Carolina Extension Master Gardener Endowment operate under the auspices of the North Carolina Agricultural Foundation, Inc., a 501(c)3, non-profit, tax id 56-6049304. You will receive an official receipt for your donation.